We Strongly Recommend Our Exterior-Grade Wood & Composite Fasteners.
(Unless you're planning to put your deck in your living room.)
The UltraPro, XGT and Woody screws and Deck-Master, Lag-Master and Tie-Master products from Grabber are made to withstand tough conditions (like really tough).
Just ask our customers in places like Hawaii, Florida and Alaska. 
Galvanized coatings, reinforced materials and obsessive quality testing are part of our promise to you that your deck will be around for the long haul no matter what wear and tear the environment (or your neighbors, friends and relatives) can throw at it.
ULTRAPRO
™
 IS THE ULTIMATE SCREW FOR EXTERIOR WOOD AND COMPOSITE PROJECTS.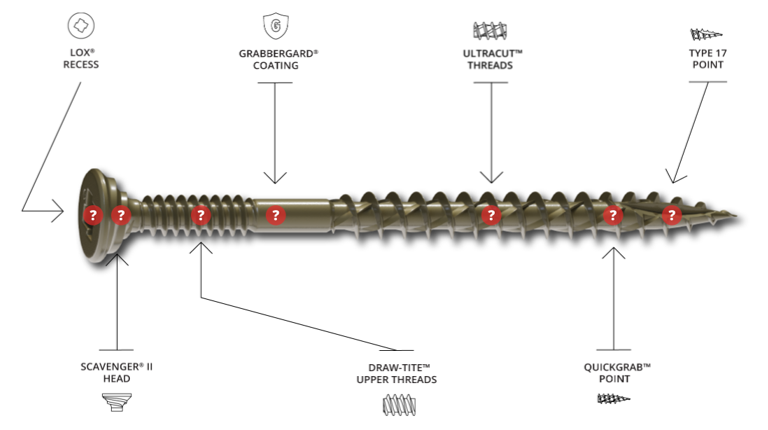 Explore Our Decking Product Lines