The Professional's Choice™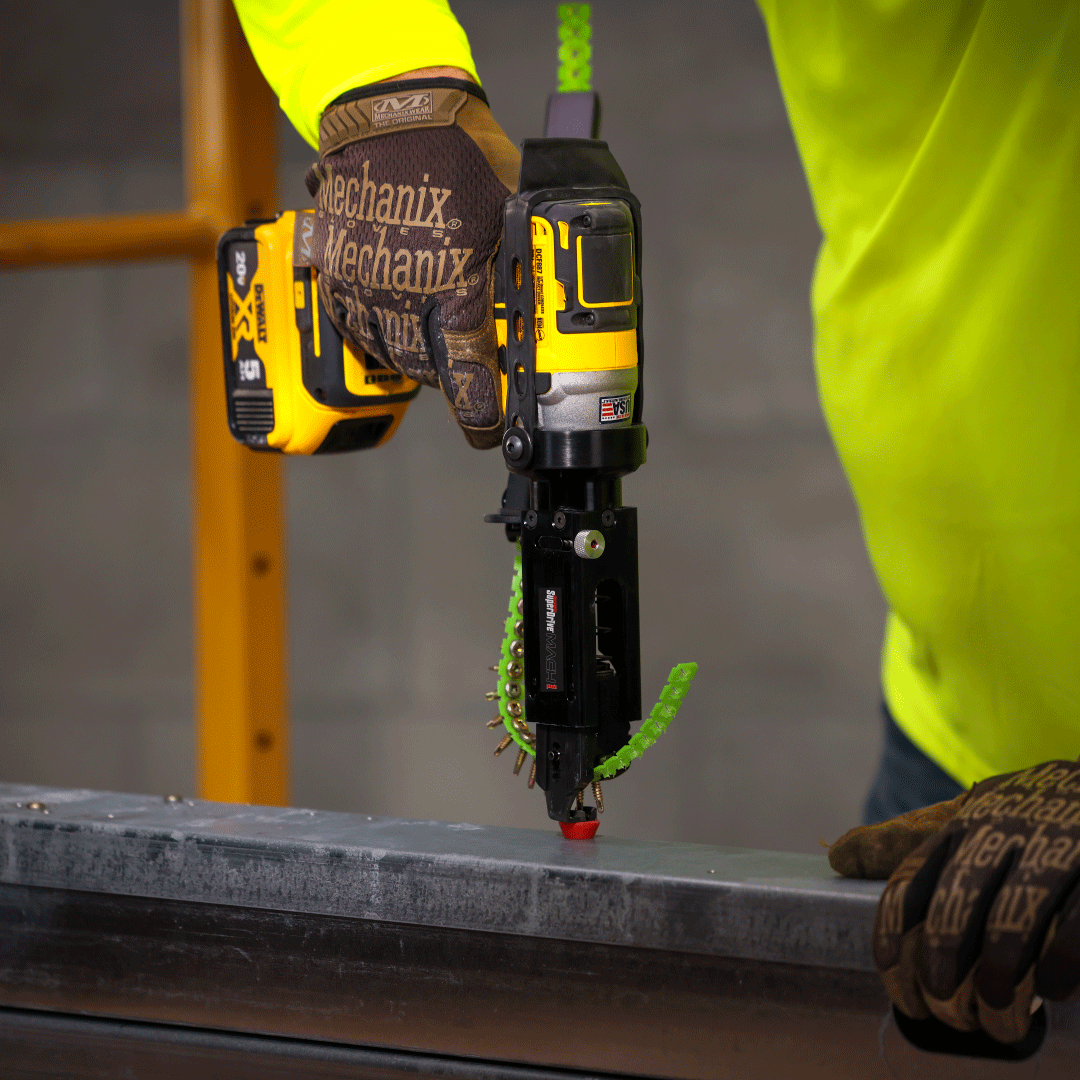 Steel Framing Collated Solution
The SuperDrive® Mach1™ is the first collated system truly designed to meet the demands of onsite and offsite steel framing construction, offering unparalleled speed, precision, and efficiency. It's the perfect solution for professionals looking to enhance productivity, improve installer safety, and reduce material waste.
New Ceiling Tile Workstation

Grabber is proud to announce a new addition to our line of professional-grade products. The RevealCut™ by Arrow Fasteners.
Made for ceiling installation professionals, this innovative product is an all-in-one precision workstation. The Arrow RevealCut™ lets you cut acoustic ceiling tiles in significantly less time and with precise results, minimal waste, and increased safety. A perfect fit in the line of innovative products available from Grabber.

Grabber's firestopping online training is now available as a self-paced course, available 24/7, on AEC Daily. The course discusses how a properly installed firestop system protects property and saves lives by inhibiting the spread of fire from compartment to compartment and buying valuable time for occupants to exit the structure in the event of a fire. Thousands of architects and design professionals have renewed their licenses and certifications using AEC Daily's fully approved continuing education. 
Search Fasteners by Application
The right screw makes all the difference.
Our broad selection of construction and framing screws are purpose-built for a variety of applications, materials, and environments.
Search for the right fasteners for your next job.