The Professional's Choice™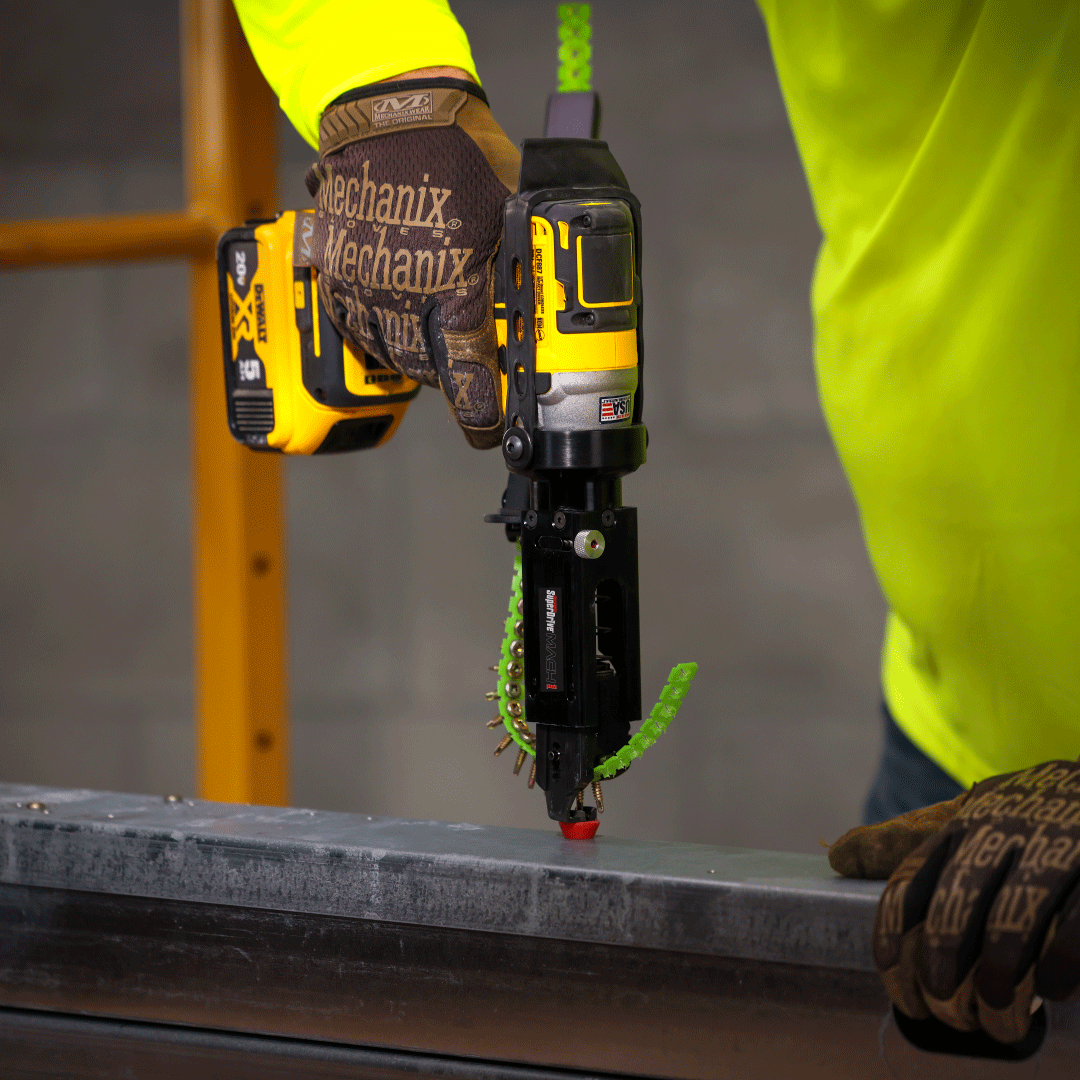 GRABBER INNOVATION
Steel Framing
Collated Solution

The SuperDrive® Mach1™ is the first collated system truly designed to meet the demands of onsite and offsite steel framing construction, offering unparalleled speed, precision, and efficiency. It's the perfect solution for professionals looking to enhance productivity, improve installer safety, and reduce material waste.

Grabber introduces the latest SuperDrive® collated solution - the Mach1™. It quickly attaches to your DeWalt or Makita impact driver to turn it into a collated fastening system developed specifically for steel framing contractors.


You can still find product submittals on our products' pages throughout the website. Now, you can build your own professional submittal sheet in two ways:
click on the red "ADD TO SUBMITTAL" button on the fastener's page
click "VIEW SUBMITTAL" at the top of the website, then add each product
After adding your fasteners, download the editable PDF, fill in the rest of your project information, and you're done!

Be the first to learn about our latest news, product developments, industry insights, and more.
Sign up now to receive updates, announcements, and our Pro Connect newsletter.

Grabber's firestopping training is now available on AEC Daily. AEC Daily is a leading provider of continuing education for architects, engineers, and other design and construction professionals.
Firestopping is a critical component of a building's overall life-safety system. This course discusses how a properly installed firestop system protects property and saves lives by inhibiting the spread of fire from compartment to compartment and buying valuable time for occupants to exit the structure in the event of a catastrophic fire. AEC Daily online courses are available 24 hours per day, 7 days per week. Thousands of architects and design professionals have renewed their licenses and certifications using AEC Daily's fully approved continuing education. Grabber's firestop training module is online and self-paced.
Search Fasteners by Application
The right screw makes all the difference.
Our broad selection of construction and framing screws are purpose-built for a variety of applications, materials, and environments.
Search for the right fasteners for your next job.