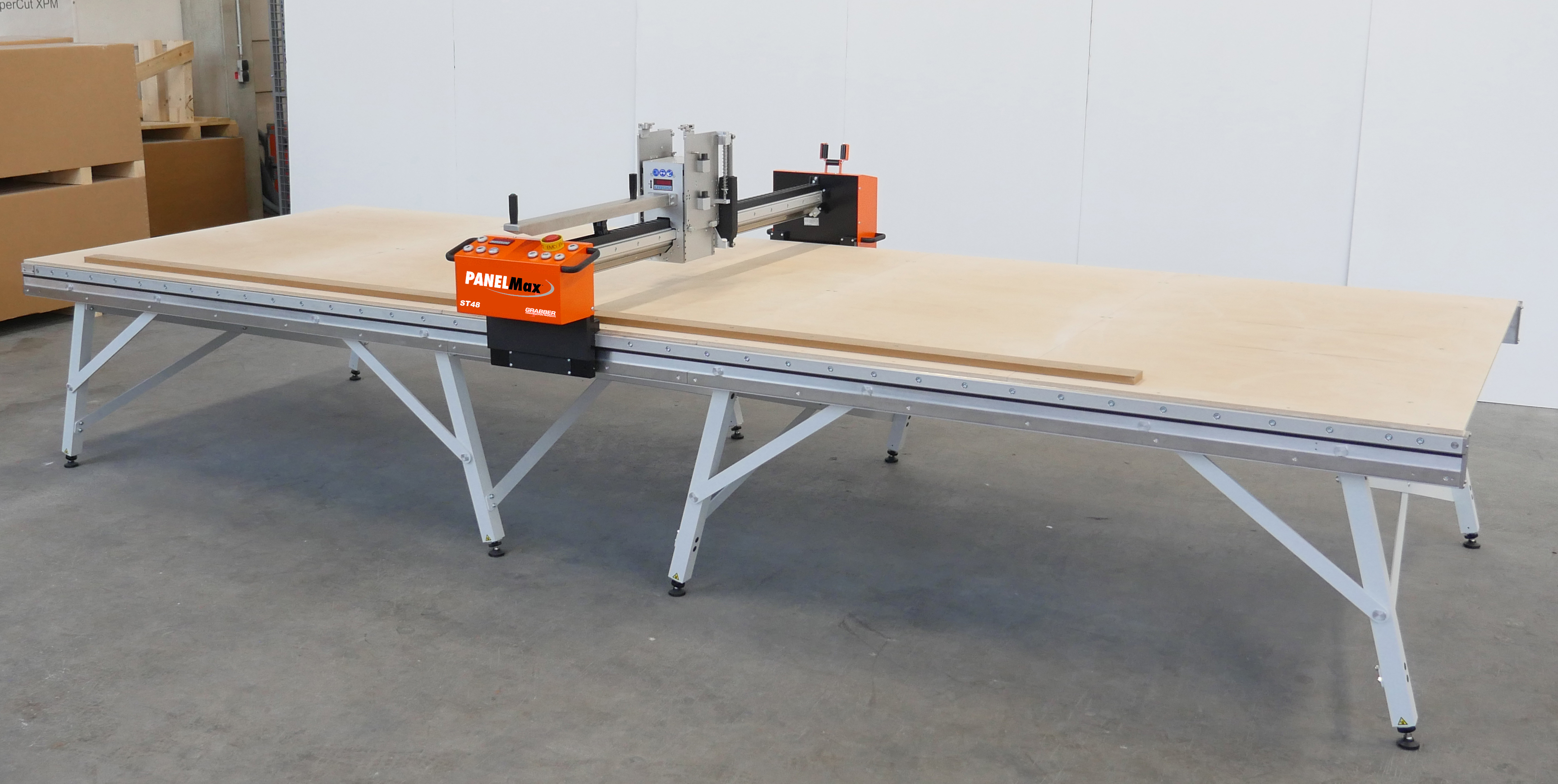 Panelmax ST48 is the industry leading shop fabrication machine capable of handling material up to 54-in x 12-ft with its table extension up to 14-ft. Tables can be connected together to process even longer material.
ST48 includes a standard 4 x 12-ft capacity table and digital controlled traveler.
Table item number: 860010003004
Traveler item number: 860040021002
Top features
---
Standard table handles material up to 54" X 12'

Handles 14' material with 55 inch table extension

ST48 tables can be linked together for longer material
1 YEAR OR 2000 HR LIMITED WARRANTY
STANDARD CONFIGURATION
FT30 Table
140 CFM vacuum with pulsbac technology (auto clean)
1000 watt glue gun with 15 foot extension
Two 1050 wall milling units
Universal saw unit for diagonal and logitutinal cuts
OPTIONAL TABLE EXTENSIONS
4' x 8' standard
4' x 10' with extension 1 wing set
4' x 12' with 55 inch table extension
PANELMAX FT30 IS EASY TO TRANSPORT AND SET UP IN MINUTES!